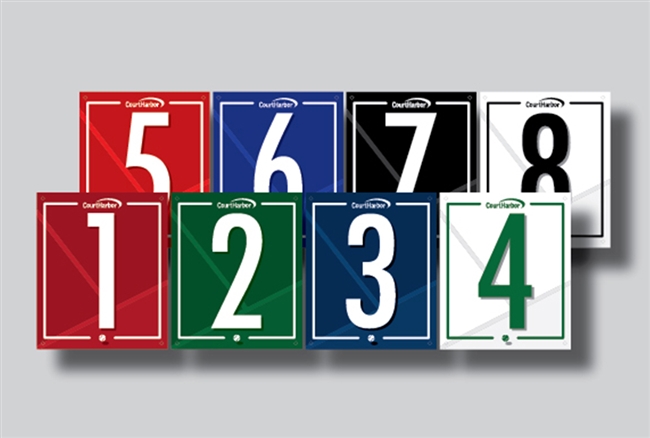 CourtHarbor's Custom Court Number Signs are perfect for defining your courts and enhancing the look of your facility. Minimum order of 6 required. and our design team will produce a custom design, using your tennis program's colors. The 1/8″ styrene surface is very durable and fade resistant.
Our Custom Color Court Number Signs are available in 12″w x 14″h. We look forward to making your signs!
Description
If you're looking to upgrade the aesthetics of your courts and facility, our Custom Color Court Number Signs are a perfect accessory to help you get there
Technical Specs
Signs are made out of High Impact Polystyrene – an extremely high quality, durable, fade and weather resistant material.If other sizes are preferred contact us for custom quotes.