Premium Divider
Court Divider Dimensions: 54″x54″ – Color Cover with Logo Printed on Both Sides

Our Premium Divider comes with a custom color weather-resistant cover with a full-color logo printed on both sides of cover. (36″ x 36″ printable area on each side). Our patented, free-standing court dividers provide a functional benefit of less interrupted tennis and offer a unique branding opportunity. The custom approach to our products can also benefit your facility with creative, on-court recognition of donors and sponsors.
If you have any questions, or to place an order, please contact us:

Craig Turnbull
Email: [email protected]

Our Price: $495.00
5.50oz Heavy Solid Polyester Fabric (solid) 5.25oz Heavy Polyester Mesh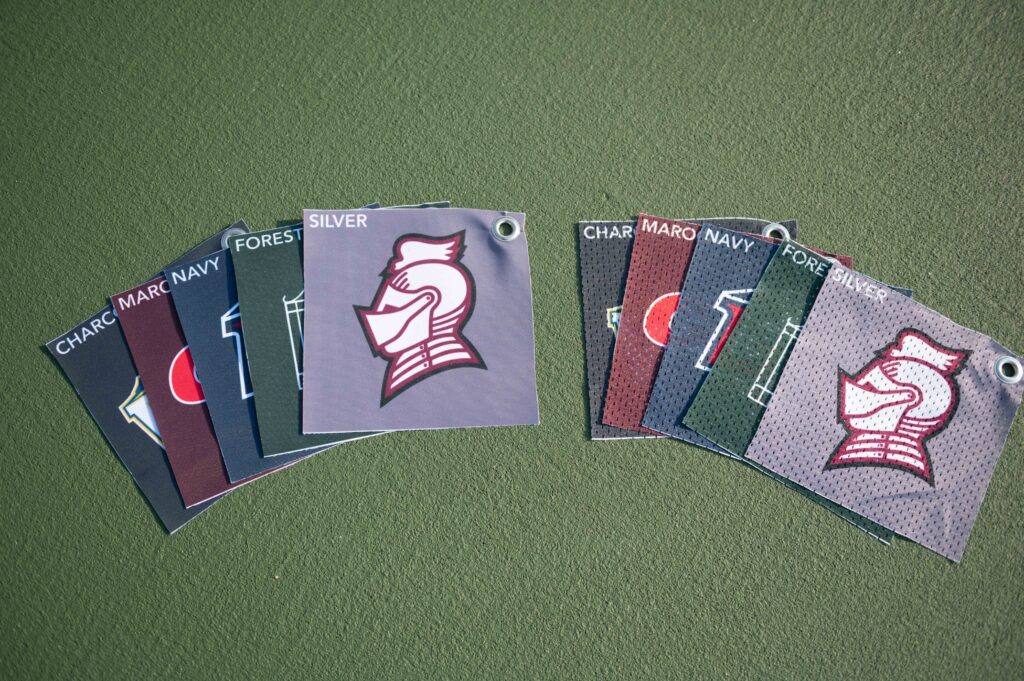 Description
Dimensions: 54″x54″ – Logo Printed on Both Sides
Our tennis court divider is changing the look and feel of tennis facilities across the United States. Finally, tennis facilities everywhere have an affordable alternative to the commonly used chain-link fence dividers.
Our court divider serves several different and unique functions. Most importantly, they help to reduce the amount of stray balls and "let" calls during match play. This is important because it creates a safer environment for the players and more uninterrupted tennis . Ultimately, this allows for a much more enjoyable tennis experience for the players, coaches, and fans.
Furthermore, each tennis court divider serves as a unique branding space, where facilities can feature their colors and logo on each court, within direct sight of the fans. Beyond using the court dividers to feature the logo of the school or facility, they can also be used to recognize sponsors and donors. This allows for the potential of revenue generation and a significant return on investment opportunity for the facility.
Technical Specs
Weight: 42 lbs
Base & Frame: Rotational-Molded, High Density Polyethylene, 20 year life-span against weather and elements
Weather-Resistant Covers: Dye-Sublimated Polyester Fabric, Water Resistant, Tear Resistant, Abrasion Resistant, UV Resistant, Mildew Resistant, Lasts Up to 3 Years!
Custom Color: We can match ANY color you desire in order to fit your school/facilities brand and image