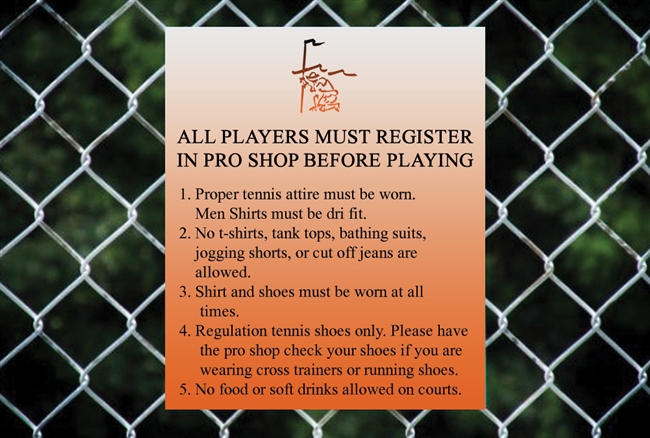 Custom Court Rule Sign – 12″x14″
Our Price: $25.50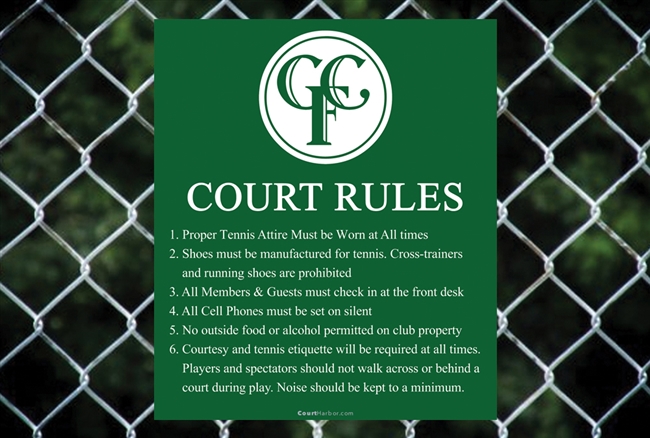 Description
CourtHarbor's Custom Court Rule Signs are perfect for defining your courts and enhancing the look of your facility. Our design team will produce a custom design, using your logo and colors. Styrene surface substrates are very durable and fade resistant.
Our Standard court number rule signs are 12″w x 14″h; larger than commonly used court number signs. The size increase allows for increased visibility and improved aesthetics.
If you're looking to upgrade the aesthetics of your courts and facility, our Custom Court Rule Signs are a perfect accessory to help you get there. Although it is most common for our team to design your signs with your logo and colors, we are certainly not limited to only that. As with our court dividers; our court rule signs are a great way to recognize sponsors, donors, retired jerseys, or honorary alumni. The possibilities are endless!
Technical Specs
Signs are made out of High Impact Polystyrene – an extremely high quality, durable, fade and weather resistant material.
If other sizes are preferred contact us for custom quotes.